Things have been moving quickly in the past years in regards to the ways in which brands reach and engage with customers, as well as where these are becoming accustomed to consuming advertising. From a marketing professional's perspective, the skill set, commercial knowledge and creativity limits have seriously broadened with the emergence of technology solutions for increasing marketing efficiency - top of the list being the increased number of "Software as a Service" (SaaS) platforms to support their brand-customer relationship building journey.
On the other hand, the ways in which customers consume media, the devices used as well as the ways in which they seek information online in changing every day. Innovative brands have been making efforts to adapt and take full advantage of the emerging opportunities; entering the warm season, these are our top picks which will make it a "fiery hot" summer for Marketers.
1. Spotify has launched its first self-service advertising platform
With a total of over 150 unique active listeners, each spending on average 25 hours per month streaming music, the company reports having at the end of April approximately 90 million non-premium, ad-supporting users. According to Marketing Week citing Spotify's management, the number of users is foreseen to grow with Spotify entering new markets (such as Romania this year) - most of them being in the younger demographic group (18-24), therefore the best audience for consuming mobile, lifestyle-based ads.
Before announcing the release this spring, Spotify's traditional Advertising services were harder to access, and had a higher minimum budget (over $2000). As a solution to this, as well as to making the services available to smaller brands as well, the platform launched its first Self-Serve Ad manager this spring, allowing registered users to start promoting with as little as $250, and use all the demographic and behavioural criteria available for reaching and engaging with their desired audience. The service is currently still in the Beta stage and not accepting new direct sign-ups at the time of writing this article, however this is foreseen to become more widely available once tests are finished and the waiting list is on-boarded.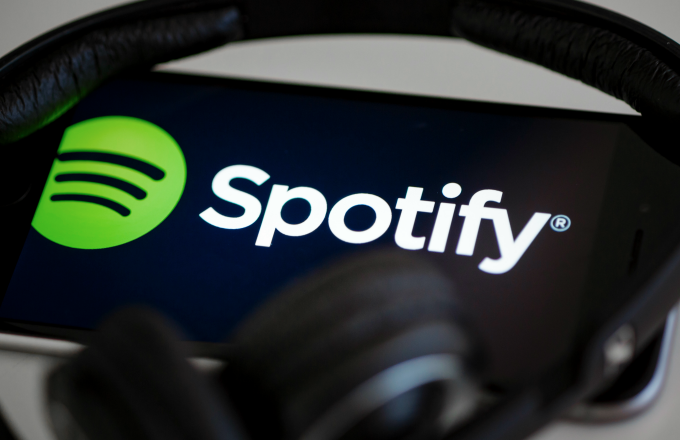 Fuelling the enthusiasm for the newly-released feature, Spotify claims a 24% increase in brand recall through audio, as it's a newer way of advertising, and people pay more attention because it directly interrupts the stream of music. You might argue this as possibly being "annoying", but the non-premium users know what they are signed up to - and expect these interruptions, ads and not-so-smooth listening experience. Moreover, they are always given the opportunity to upgrade to the "Premium" Subscription version, and enjoy uninterrupted music on demand.
The Spotify advertising options currently include:
- In-stream audio + video ads and Sponsored uninterrupted music (which creates a more positive brand image for the advertiser).
- Sponsored playlists - this option requires higher budget / a bigger campaign. Good examples of successful campaigns are the most recent Bacardi or Smirnoff ads - Read more about Bacardi's summer campaign here
- Additional Display advertising on the Spotify Mobile & Desktop apps: this is slightly more efficient than other types of Display Options, as the user has to interact with the ad in order to make it disappear.

According to the Business's management, they see the advertising features as a way forward for traditional radio advertising, as it uses real-time data to create more custom experiences. Moreover, the rise in audio targeted advertising will generate a new challenge and opportunity for brands to develop a new personality dimension: The brand's SOUND. Due to the nature of these ads relying solely on audio, without any visual or written cues (as it happens, let's say, in Video Ads), companies will have to become more recognisable based solely on the cues identified through listening: Tone of voice, vocabulary, vocal identity of the actor used, etc).
2. Video is still a hot topic
As both personal and corporate brands try to engage better and better with their audiences, Video is still one of the fastest-growing content categories - both in the form of ads and educational content or as part of sales funnel conversion strategies.
In terms on innovations, Virtual Reality and 360-Degree elements started to be adopted more and more by the innovative players in the industry - however, there is still a question around how prepared the broad consumer market really is in terms of using such technologies. The answer seems to be: VR - not that much, while the 360-view interactive solution is a more common feature, now integrated in day to day devices such as smart phones, which has started to become more mainstream in the overall marketplace as it enhances the way in which brands communicate and let themselves be discovered by potential clients (e.g. in the hospitality industry).
Virtual Reality and extensions of this, however, are still far from mass adoption, expensive to create and - even if effective in creating a richer brand experience - difficult to integrate and budget as part of a relatively small advertising and R&D budget.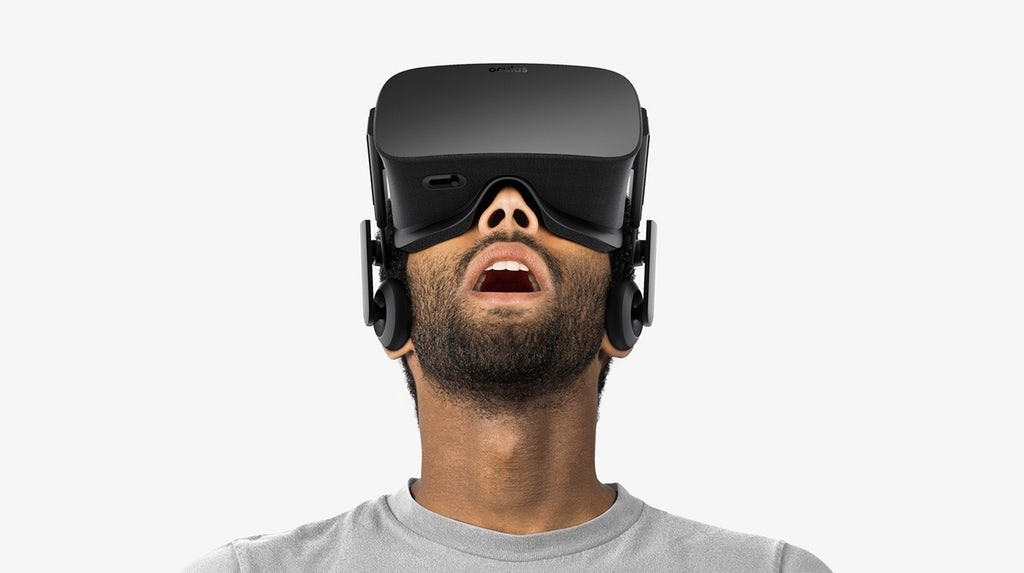 Nevertheless, quality content creation remains key for organic traffic growth and massively contributes towards enhancing brand awareness and positive brand perception. If you are still not producing video content, this should definitely be on your urgent to-do list. Use the summer time to catch the good light and "happier" people, as well as take advantage of events and the good mood of your audience for incentivising creation of User-Generated Content as well as self-produced media to be used later in the year.
Pro Tip: In order to spread your reach even further, use this video content for more than just one primary channel (which would be video). You can easily create written content (such as blogs or Medium articles) on the back of it, as well as potentially integrate the content within a weekly podcast show to attract a new type of audience as well. You can also use video on multiple channels - from Youtube to Facebook and Instagram. Which leads us to the next topic….
3. Instagram launched IGTV, allowing long-length video hosting
As it shows, the rumours were true: Instagram has just launched in the second part of June its new feature — Instagram TV — which allows brands and creators to publish long-length videos on the platform. While this is a very competitive position against Youtube, the difference will be: the videos hosted on IGTV — as opposed to Youtube — will have to be filmed in a "portrait" resolution, rather than landscape. There will be no ads for the moment, but the opportunity to advertise on this new platform will become available in the next months — it will be certainly interesting to observe the ads price points as well as conversion rates from IGTV Promotion.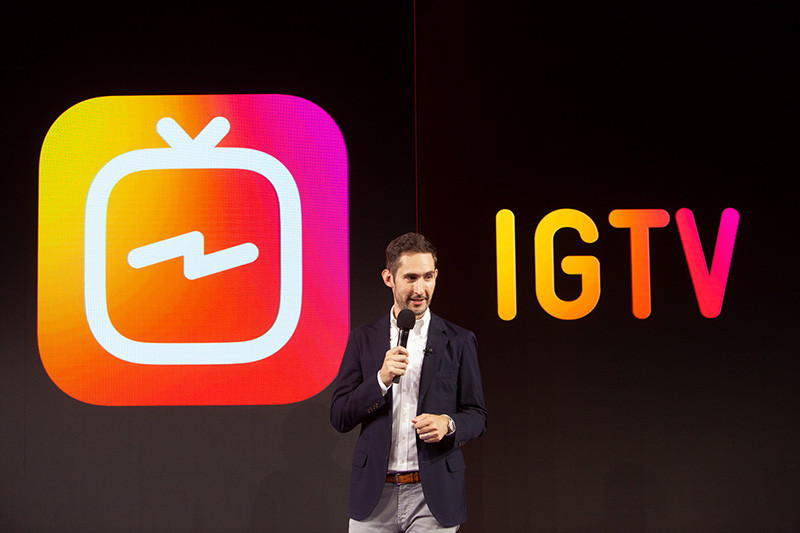 The type of audience is also slightly different as well as the actual platform features — while Youtube is more of a Search Engine and integrated with Google for optimising search results, Instagram is a purely social media space with advertising features. What we would like to add to the competitive differences between the two, is also the value added for the end user: While Youtube is primarily seen as a video search engine, and most popular for "how to" content, music, pre-recorded entertainment or Vlogs, Instagram is more popular for real-time entertainment and the personal perceived touch between the account holder and "followers". Opening the long-length video hosting feature on Instagram can generate a new dimension in the brand's competitive realm, as while Vloggers will now be able to expand on this platform more effectively, Instagram might lose a part of the "real-time life showcasing" value element initially built through the Stories feature if "creators" will host pre-recorded, edited content more on IGTV.
More innovative brands such as Nike, Chipotle, Gucci or Netflix have already started to experiment with IGTV if different ways — some posting re-purposed content (such as Luis Vuitton or Gucci, from fashion shows) or creating exclusive videos, more entertaining and "not-so-serious" (examples being Nike's Ronaldo Animation from the World Cup, or the Netflix video of Cole Sprouse eating a burger). For now, the engagement rates seem to be high, as this part of the platform is not yet flooded with content — however, the next months will represent a big opportunity as well as a challenge for brands to place themselves ahead of the curve and get creative, strengthening the relationship with their followers online.
Wrapping it up, there are definitely interesting months ahead - and considering Summer is one of the best seasons for advertisers in the Lifestyle, Travel and Entertainment space, these new launches and growing trends will be great opportunities - or threats - depending on which side of the game your business is positioned.
Ready for the challenge?
At Marketiu, we help you get to the edge and maximise your Digital Marketing returns as well as exponentially grow your business by combining latest Strategic Industry Know-how with intelligent Marketing Execution, Automation & Personalisation tools & Tactics on all required channels.

We have obtained continuous success through Marketing channels integration and optimisation, great scheduling and on-spot control. We offer top-class tailored Marketing Consultancy, Social Media & Cross-channel Digital Advertising Services as well as All-round Digital Production, and have worked with brands ranging from Luxury International Cosmetics, Financial Services and Entertainment supporting their growth. We'd be happy to answer any questions you might have too - just write us @ hello@marketiu.com

Think we can help further? Get in touch @ hello@marketiu.com for a free Marketing Audit and Consultancy session, and let's prepare the ground for setting your business on a rising Profit Curve!




Let's get social! Follow us for more updates on the latest Digital Tips & Tricks

Facebook: https://www.facebook.com/Marketiu/

Instagram: https://www.instagram.com/marketiu_london/

Twitter: https://twitter.com/marketiulondon

LinkedIn: https://www.linkedin.com/company/11202242/

Medium: https://medium.com/@MarketiuLondon